Watanagashi (綿流し編, Watanagashi-hen, lit. Cotton Drifting Chapter), also known as the Cotton Drifting Arc in the manga, is the second story arc and Question Arc of Higurashi When They Cry. It was released on December 29, 2002 at Comiket 63 and is followed by Tatarigoroshi.
The original release of Watanagashi includes the previous chapter.
Introduction
Watanagashi
~The Most Possibilities~
How was your taste of life in Hinamizawa?
A curse, or a conspiracy... I believe you have fully enjoyed everything and everyone seeming suspicious.
Here at last. It is no surprise attack, but a real, direct incident. Please enjoy it.
The difficulty is lower than Onikakushi, but is extremely vicious.
Plot Summary
Main article: Watanagashi/Summary
Keiichi Maebara enjoys life in Hinamizawa and has fun playing games with his friends at school. During a chance encounter he meets Shion Sonozaki, the supposed twin sister of Mion Sonozaki. Keiichi and Shion develop a friendship, and during the Watanagashi Festival they sneak into the ritual storehouse and learn about Hinamizawa's horrible past, soon setting off a chain of events and earning the wrath of Oyashiro-sama's curse.
Characters
New characters
Returning characters
Adaptations
A drama CD adaptation of Watanagashi was released on December 22, 2005.
The manga adaptation of Watanagashi was illustrated by Yutori Houjyou and serialized in Square Enix's Gangan Wing magazine from June 2005 to May 2006. It was later collected into two volumes. Yen Press published them in English under the title "Cotton Drifting Arc".
Watanagashi-hen Manga Volume 1 (JP: December 22, 2005; EN: May 31, 2009)
Watanagashi-hen Manga Volume 2 (JP: June 22, 2006; EN: September 15, 2009)
The entire arc was re-released as a single omnibus volume in Japan on December 22, 2008.
The 2006 Higurashi When They Cry anime by Studio DEEN adapted Watanagashi in Episodes 5 to 8.
The original light novel adaptation of Watanagashi consists of two volumes. It was originally published by Kodansha and republished by Seikaisha.
Watanagashi Light Novel Volume 1 (Kodansha: October 2, 2007; Seikaisha: March 10, 2011)

Watanagashi Light Novel Volume 2

(Kodansha: November 2, 2007; Seikaisha: April 8, 2011)
Novel versions of Watanagashi intended for junior students were published by Futabasha, consisting of two volumes. Both volumes released on December 16, 2020.
Credits
These are the credits as seen in the original Comiket release.
Supervision and screenplay: Ryukishi07
Partner in Crime: Yatazakura
Scripting software used: NScripter (Naoki Takahashi)
Technical advice: 4U and BT
Directing: Yatazakura
Graphics: Ryukishi07
Background locations: Kameya Mannen-dou, Yatazakura, Ryukishi07
"Eyes": Tsubaki Naruse
Location scouting: Kameya Mannen-dou, Amamizu, Tokihi
Music and sound effects: Music Studio, Yumenoshima Development Office, Escateli~na, Koji Kusanagi
"07th Storming Party: homepage management: 4U (http://www.tk3.speed.co.jp/foryou/)
Test players (We'd like to thank you all for your cooperation!): yama2, uudy, O2G, Soraemon, Komiyamantarou, Tooru Mizukami, Denim, yosio, takuya, reshizou22, Minami, M. R. Works, Akihiko, K2@Yumemi, Iekano, Yoshinori Yano/Acha, Ayurin, Hitoshi, Shirushi, Shinichiro~, Kamiko Yatsuzuka, Haruka Kanata, Akira Katayama, Rag, Tsujizai A, Konoyaromania, Ken Kinoshita, Pogu, TWIN, arisawa23, Echigoya, U2, Ninnin, kei, Yuuichi Hashimoto, Yuuro, Ochifusutaku, qtk, Dondon, Akiri Aomon, Shikishiro Hirotaka., maze, Umineko, Kasha
External Links
Trivia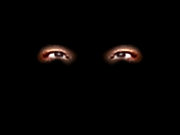 References
↑ 07th Expansion Toratsu Interview. Ryukishi07: It's Naruse Tsubaki's (なるせ椿) eyes, he is my real friend and we took a picture of his ____ with ____, edited with Photoshop, which was left on the hard disk. It was a good picture of a man's face. I thought that it looked nice and cut eyes out of it *laughs* Without permission.