This article is under construction and may be incomplete.

Please be patient while the rewrite is in progress.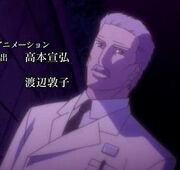 Dr. Kushinada is a minor antagonist in Okami Kakushi and a member of the Kushinada clan. He is Nemuru's uncle, according to Hiroshi after his doctor's visit. He requires help on medicine from the owner of a Medicine company.