This article is under construction and may be incomplete.

Please be patient while the rewrite is in progress.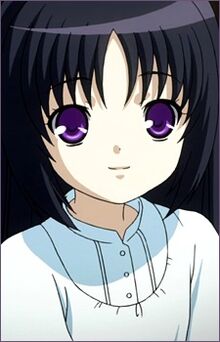 Mana Kuzumi (九澄 マナ Kuzumi Mana) is a 12 year old girl who moves to the city with her older brother, Hiroshi Kuzumi, and her father, Masaki Kuzumi. Due to a car accident, she is bound to a wheelchair.
Physical Appearance
Mana has long black hair and purple eyes.
She usually wears a white dress with a bow, a white hat, and white shoes.
Relationships
Etymology
Trivia
Gallery