This article is under construction and may be incomplete.

Please be patient while the rewrite is in progress.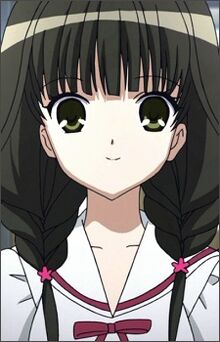 Kaname Asagiri (朝霧 かなめ Asagiri Kaname) is a sixteen year old girl who loves mysteries such as urban legend, etc. She moves to Jōga with her family before Hiroshi Kuzumi does. She is Isuzu Tsumuhana's best friend.
Physical Appearance
Kaname has brown hair that is tied in twin braids and brown eyes.
Etymology
Relationships